Description
Mechanical Design
Water-resistant*, lightweight, compact model that children too can easily use.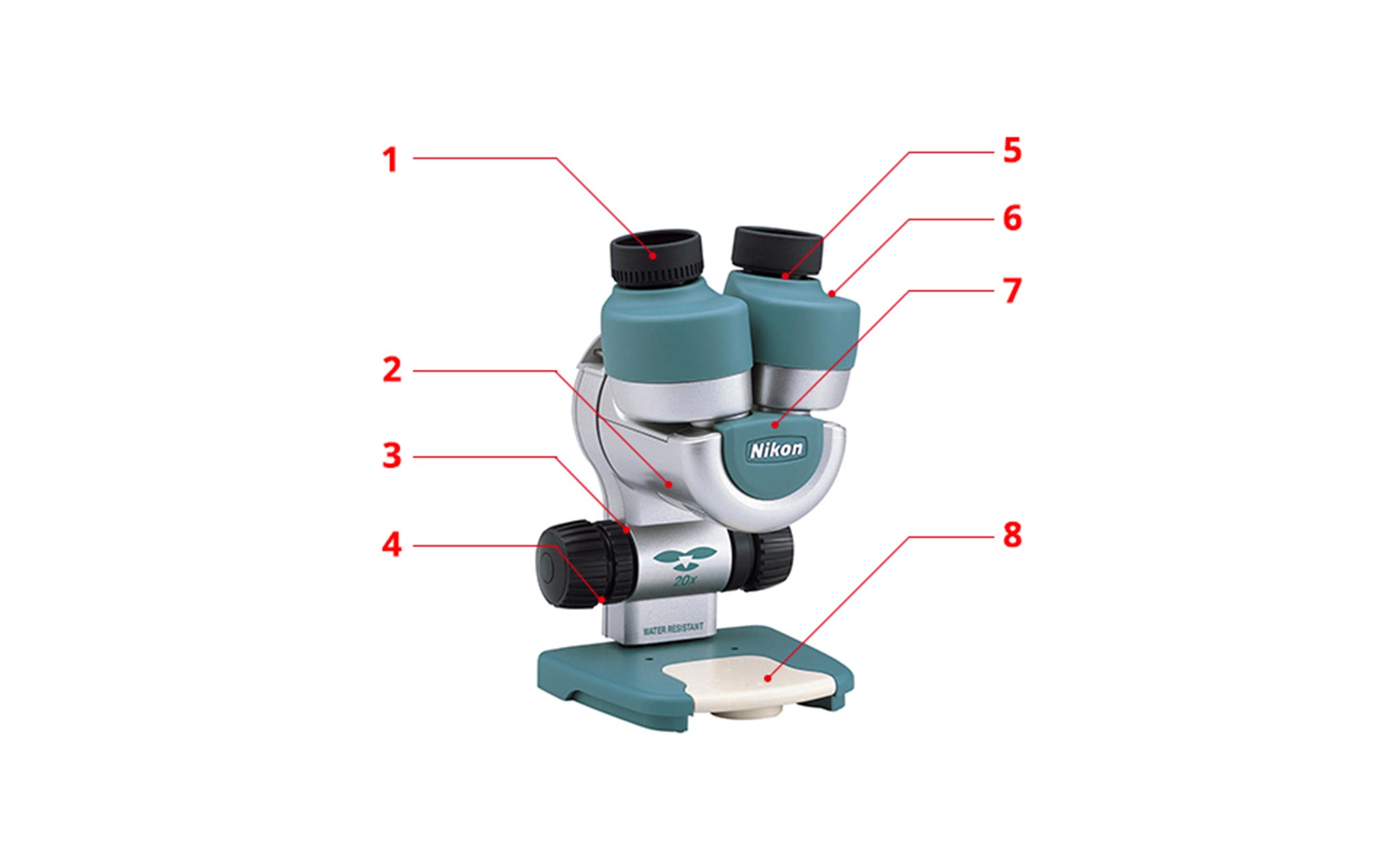 Magnified objects 20 times with a three-dimensional effect, thanks to the stereoscopic binocular design.2. Protective lens cover
Torque adjustment prevents loss of focus
The focus can be firmly fixed, eliminating an accidental shift in focus during observation.4. Wide focusing range (42mm)
The wide range of focus available makes observation of three-dimensional objects easy.5. Equipped with a diopter adjustment ring
It can be easily adjusted for vision differences between the left and right eye.6. Wide-ranging adjustment for interpupillary distance7. Rotating head element
The platform can be fixed to a tripod and the head rotated so that any angle can be freely chosen for observation. The head can be rotated 180˚ to make the compact and easy to carry.
Both the top and the underside of the multifunctional standard stage plate can be used, or the plate can be removed entirely.